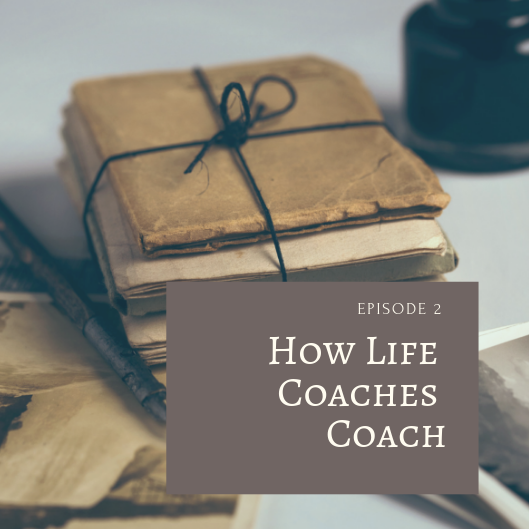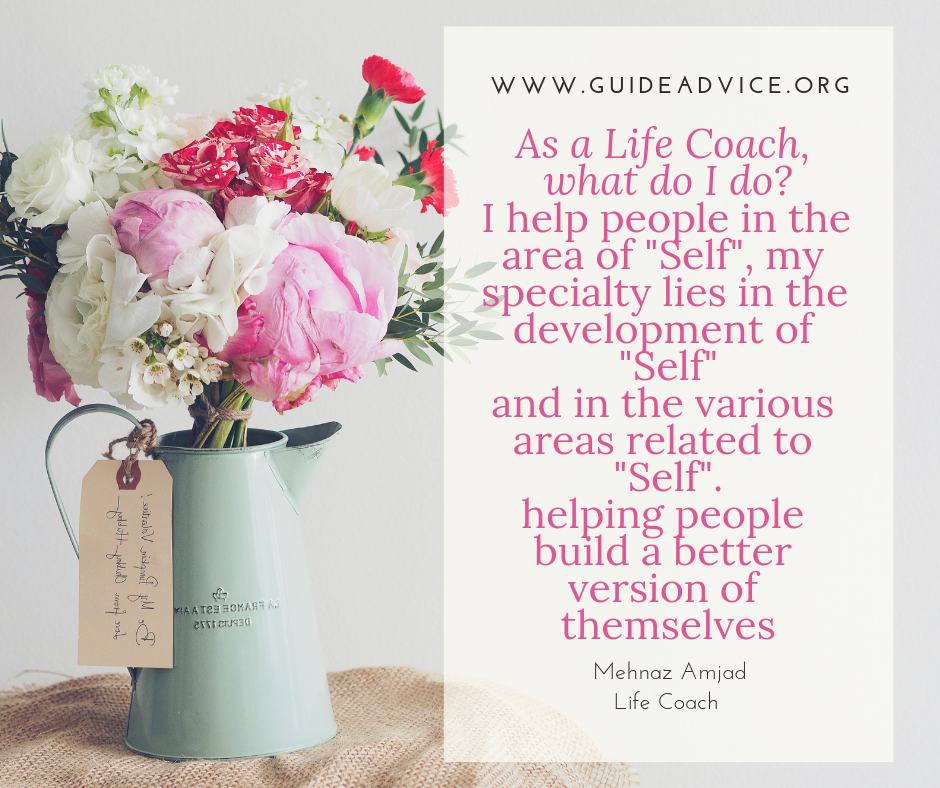 Who is a Life Coach?
 Hello Everyone, I am Mehnaz Amjad, your host for a new podcast titled "Coach stories from the Coaching world, from Guide and Advice 
At Guide and Advice, our motto is to enable people to succeed in life through meaningful guidance.
This podcast series is an additional way to stay connected with our audience, especially those who prefer to hear that reading.
&
The objective of these podcast series will be to share interesting insights, and experiences from my coaching world, so that at the end of every episode you have something to learn, gain or just simply ponder! 
Let's get started 
   I would like to begin the first episode 
by sharing a few insights about the role called Life Coach and what do they actually do.
Often people find the title "Life Coach" not just intriguing, wondering what exactly a life coach do? 
I realized this, when I first broke the news back in my family that I'm now a certified Life Coach, and then had to spend many days explaining especially my close family members what exactly I was up to :)
For some of them though, I just took a completely new profession unheard and unknown, especially on an Indian soil, which is already mired by its complex job market 
I shall not go too much of in detail about how I was able to comprehend what I did, but for my readers, I just simply state the definition of a Life Coach.
Definition of a Life Coaching 
Life coaching is not a therapy or counseling, which pairs a mental health professional with a client who may be struggling with an illness or disability
It's not mentorship, in which a professional is paired with more experienced professional
Life coaching is also distinct from a training relationship, where a teacher or trainer agrees to share their knowledge or skills with a client 
So what Life coaching is all about?
In very simple terms Life Coaching is a partnership in which a coach and the coachee(client) is in a co-creative relationship enabling and helping the client to explore options, focus on a goal, overcome obstacles through a personalized action plan.
Life Coaches never give instructions, instead, they facilitate and operate on the principle that a coachee is capable enough to find their own solutions.
Just as Life, Life Coaching also has infinite streams one could specialize in 
the most common ones are, relationship coach, divorce coach, parenting coach, new mommy coach, bereavement coach, and the list goes on.
One tip if you are looking for a Life Coach, ensure you check the niche or specialty of that particular life coach which can not only help you narrow down your search but also get to the right coach who could assist you better.
In short, check out what is the specialty niche of the Life Coach you aim to hire.
That's all for today, thank you for being my audience and taking the time to listen to my podcast series.
Look forward to connecting with you again, in another episode till then have a great time ahead.
Thank you once again,
Talk to you soon.